Category Archives:
Relationships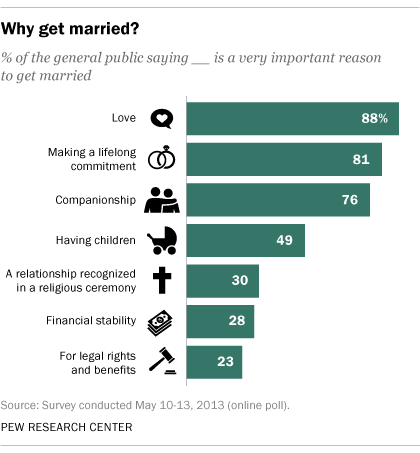 Celebrate your relationship on this Valentines Day and make it meaningful. It might take some effort sometimes to work out the glitches and endure the ups and downs. If you are needing any type of relationship support, be it dating, in a live in situation, premarital or marriage support.
Please call Northwest Arkansas Marriage and Family Therapy Office at 479-225-0055, leave a voice message and I will return your call. Flexible appointment times to fit all schedules. Look forward to speaking soon about your situation. Serving NWA specifically and all of Arkansas both virtually and in person Thank you.
Counseling, Therapy in the age of AI – Erica
Watching this you tube video of Erica an AI android, was eye opening as far as the speed at which AI is progressing and developing as a technology.  These "machines" at first seemed clumsy and slow.  Now they seem realistic and life like, with a better command of  language and a good sense of humor, complete with facial gestures.  Now Erica has her own face book account, and channel.  Soon,  I think humans will have  the option as far as doing therapy with AI versus a human being. The military is already experimenting with  AI's for therapy.  It is  an interesting choice.
Counseling Research 
The dilemma is research on counseling for the last forty years shows that its not about techniques or theories used by the therapists that determine outcomes of clients,, but the relationship developed with your clients in session that helps them heal.  Will AI's be able to mimic this situation? Will the create new ways to do therapy?
Basically,  what makes us fundamentally human is how we connect with each other, and share our experience, with others.  These interactions are all part of that human experience, hat helps us heal., and connects us to each other.
We are watching how  the AI phenomenon is developing at great speed and with surprisingly little social discourse.  You tube clip, stated that one AI received citizenship and that we needed to make space for new entities,, not human, not machine.  The  android needed its own space and place.   Wondering how this will all play out ? Any way thought I would share this clip today about Erica.  Still want to talk with a human being?
NWA Marriage and  Family Therapy
I am a licensed  Counselor and a licensed Marriage and Family Therapist  available for individual or relationship therapy.,   Call for an appointment at  479-225-0055 and leave a voice message.  Evening and week end hours are available, serving  the North West Arkansas (NWA )area.
Thank you.
Carmen
Don't wait till weeks before your marriage to plan your premarital counseling. Knowing your partner well before marriage gives you assurances that the commitment and expectations are right for both of you. Couples spend so much time preparing the ceremony and all that surrounds it, that sometimes this important aspect may be lost.
Pre-Marital Counseling benefits are many:
Learning to talk more effectively to each other, fighting in a  more fair manner, discussing your expectations and wishes, exploring financial issues, and anything that the couple might be avoiding that is a "hot topic" subject.  When one marries another person often times the families have a bigger influence than the couple had previously thought.  Also there can be other issues as well.
I offer premarital session for couples that  are tailor fit with focus on your needs.  I think that it's good to have a positive experience with a Marriage and Family Therapists, so you
can know that you have the resources to support you in the long run.  I see so many couples use coming to couples therapy as a threat to their partner in the middle of a fight.  Marriage and Family Therapy can be proactive, healthy and an over all smart move for your couple from the start.
I'm a licensed Marriage and Family Therapists (LMFT) offering premarital counseling in the
NWA area as well as in Ft. Smith.  Call me direct at 479-225-0055 and leave a voice message if you would like to discuss your own situation.
Here is wishing every one a Happy Valentine's Day.   A wonderful day to remember to celebrate love in all its many forms, be it passionate, romantic, friendship, or all of the above. Sometimes it can be the mix that we create. After all they say, love is blind.
Want to explore your new romance?   Confused as to a dating or an engagement situation?  Maybe a bad past relationship experience is keeping you more closed off than you wish to be, or keeping you from beginning in a new relationship?
Sometimes getting prepared for a new relationship takes some work before it even begins.  A counseling session is a great Valentine's Day gift for your self or your sweetie.
Give me a call at your convenience 479-225-0055 and please leave a voice message.
NWA Marriage & Family Therapy
Below are links to find my services and other free and useful counseling information.  Marriage therapy, couples counseling and individual clinical counseling  provided in the NWA area and Ft. Smith in a private practice setting.  I have an affordable sliding scale fee for a 60 minute session, depending on your income.
I am a clinical member of the American Association for Marriage and Family Therapy. see    https://aamft.org
I can be found  on their www.therapylocator.com listing.
My private practice is going on its seventh year in business serving a variety of clients from all walks of life.   I  have offices in various locations and it is sometimes hard to get google maps to cooperate with a business that has more than one location.  In addition to Fayetteville Arkansas, I also serve Bella Vista as well as the Ft. Smith area
You can also find my verified services listed as well as other valuable counseling information on Psychology Today.  See…
https://therapists.psychologytoday.com/rms/prof_detail.php?profid=157622&rec_next=61&ref=6&sid=1507733323.2675_7511&city=Fayetteville&county=Washington&state=AR&tr=ResultsProfileBtn
My services are also listed at Goodtherapy.org
https://www.goodtherapy.org/therapists/profile/carmen-cubillo-20131231
Any of the above web site links might help you in finding a face to face therapist and are good sources for free information as to counseling or therapy in general.
Calling the office at 479-225-0055 NWA Marriage & Family Therapy and leaving a voice message is the best way to reach me to make an appointment or simply  answer any questions you may have.
Thank you.
Carmen
Isn't it interesting how so many new relationships are made around Valentines Day?  When  this day of love and romance  comes up, that pending questions will we be celebrating it together with this new person in our life comes up? Does this relationship mean the same to each of us?  That thrill or surprise to know that some one is interested in you and you in them can feel great?  Valentines Day can often be a day of thrill and surprises, and for  other's it can also be a day of closings and endings.
It is interesting to see how love can be in the air when we as a society and as an individual make  set our focus on paying attention and doting on another person by sharing our feelings of love in so many special ways.   Alternately if you have been in a long term relationship or marriage, could your relationship benefit with a little more intimacy or fun?
This month of Valentine's  I am offering enrichment sessions for couples that feel they are doing well and are stable who might want to share and explore greater intimacy together as a part of their ongoing commitment.   Give the gift of an enrichment session a great unique Valentine's  Day Gift. Please call and ask for an appointment at your convenience, Saturdays are available for sessions as well.
Make every day Valentine's Day by focusing on the love that you have in your life, that many come in many forms and that we so often take for granted. Remind yourself every day to be thankful.
Happy Valentine's Day to all.
If you wish to contact me, please call my office telephone 479-225-0055, & leave a message. Thanks
10  REASONS WHY NOT TO GET MARRIED
If you need to marry just to take the wedding ceremony and party off your "Bucket List".
If you need to marry as a right of passage to become or to prove you are an "adult".
If I need to escape current controlling or unhappy family situation.
If you feel no one else will ever ask you to marry again.
If all your friends are getting married and you do not want to be left out and slide into it.
If your child custody will be affected and you feel obligated to marry to keep your custody rights.
If you are escaping a troubled relationship or a prior marriage that you are still emotionally tied to and you believe it is unbearable to live alone.
If you or your partner is drug or other addiction dependent and you are getting married in hopes of resolving that issue.
 If you hope that marrying  will eliminate other major disagreements or value conflicts in your couple.
If you hardly know each other and one of you is being deployed soon and feel the need to marry before deployment.
Often times one hears of couples saying they have "communication problems".  Such a term is very often used and can be for the most part rather nebulous.   It can sometimes be a description for many other problems and or underlying issues in a relationship that have not been explored.
Couples for the most part to communicate very well either directly or indirectly their unhappiness, disappointment, resentment, contempt  or anger for each other.  Sometimes they punish each other by using avoidance, manipulation or intentional harm that they might be less than willing to talk about or admit to each other.  Often times in couples therapy the process of discovering the source of the discomfort  or negative patterns might take some time.
Many times the presenting problem of what the couple labels as the issue soon gets overridden by past wounds, hurts or betrayals that have been buried between them and unresolved. Often times these other issues come bubbling up.
Couples who have issues with "communication"  sometimes have been carrying these wounds or unfinished business in an indirect way for months or even years.  These unhealed wounds are often dragged along unresolved in the relationship and/or marriage longer than is healthy and this can impact their current relational health.
If left unresolved the couple may find that the misunderstanding can escalate very quickly and eventually destroy their relationship. Exploring these resentments, patterns of attachment styles and past wounds every so often sometimes can reconnect a couple.  Sometimes the help of a Licensed Marriage and Family Therapists can be a good start for a couple to begin to tall openly and to reconnect once again and clear their communication channels.
How do you tell your children your marriage is over?  Is  there a best way or worse way?  First of all make sure that both of you are certain that divorce is going to really happen and it is your final decision after exploring all other options.
Less than ideal ways are each for each  parent to  tell  the children at a different times and blaming the other parent, or doing some drastic changes in living situations without telling the children or their spouse. Also harmful is  passing messages through the children,, dating too early and not giving children time to grieve.   As a parent crying to or leaning on your children for emotional support for your separation or divorce because they are so "mature" and you feel they understand is not advised.  Showing your children your anger towards your ex is also not advised even if you feel you are in the right.  All these  are usually less than ideal and will put more stress on your children through the divorce and through the co-parenting  years that come after.
What might be better guide rules?  Having a joint  story that you both share together when you are both sure that divorce is inevitable is important.  Get  the story straight and stick to it,, and that should only be told  one time,  clearly and calmly, not every few months, or years.
Decide how to best tell children, when and where. Neither parent needs to be thrown under the bus in front of your kids.  Often times kids feel they are half of each parent  and the child begins to internalize that half of them is bad or if both parents insult each other they might feel that all of them is bad, so nothing they do is ok or matters.  Saying thing like you look or act just like your ex spouse is not helpful.  A child's may worry that  they have some how have, or will in the future contribute to parental issue,  separation, or divorce  and feel guilty or sad. They are left in a loosing situation, that they feel can't be resolved.
The divorce story should not include any thing bad about either parent, Try not to personalize and react to comments from your ex when negotiating or when setting up scheduling for your children. Let things fall without reaction. That is  easier said than done, and that is where a therapists might be able to help.  Anything you can do to reduce parental conflict is going to serve your children's best interest and allow them to be happier and better adjusted after the transition.
A neutral  story,  may sound like ……."we do not love each other in ways parents  should or we do not get along any more and sometimes in adult love and in couples love thing can change.." Then emphasize that love for kids from a parent does not change, remind your children that  you both still love them now and will continue to love them always, followed by hugs or time to ask questions.  The children need to feel no sense of responsibility for the loss of your marriage. They also should not be made to feel  any responsibility to manage the relationship of their parents, keep you happy, be your confidant, keep your secrets or be your best friend.
That is why its so important to talk with a therapists who understands pre and post divorce issues.  The pain you might be  feeling , anger, animosity or maybe just a strong desire to move forward. Often times couples are not on the same page as far as wanting to divorce and this creates animosity, resentment and anger in the process of  the separation.  Children at different ages also may react differently.
So consider taking responsibility for your own actions  and for your language and reactions even in very difficult situations, in front of your children.   Love your children more than you hate your spouse , advance the needs of your children over your animosity , take a loving kindness approach.  Do it for your kids.